About Us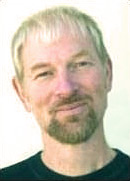 All began in 1980, after my first private bike tour through Ireland. Already the following season I was working as a tour guide for a German cycling tour company. A few years later I founded my own company. Since that time I am spending every European summer on the "green island" and look after my clients and over our fleet of over 100 rental bicycles.


In 2001 I moved to Tasmania permanently. At that time nobody was offering proper bike tours here. I saw the potential, Tourism Tasmania did not ("we cannot support you, it is not worth it". So I did their job and promoted bike tours in Tasmania. After half a dozen disappointing years it finally took off. Tourism Tasmania have changed their mind and are now very supportive!


Over the years the business has grown but I deliberately kept it small. Green Island Tours Tasmania is still family run, independent and locally based. This is to ensure personal attention to every guest.


The offerings have changed, but I still have not lost my passion: creating remarkable holidays for our customers for a fair price. I believe great customer service, proper advise and stricly selected accommodation is more important than a fleshy website...


As the demand for supported group tours has declined more and more we do not offer any public departure dates anymore. However, we are still conducting supported tours for groups of any size.


When it comes to bikes we are still at the forefront. We have often been blamed by colleagues our bikes were too cheap for their quality. Well, those complaints will now become louder as we have importet a fleet of high-end touring bikes, made in Germany exactly to our specifications! And we are not charging a cent more than for our other bikes!


I am looking forward to your enquiry!

Manfred Kempeneer