About Us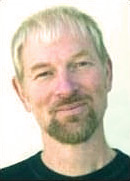 I was born and grew up in Hamburg, Germany. After having a motorbike accident I became a pushbike fan. I had no idea that this would be the start of a career.
It started 1980 with my first private bike tour through Ireland. After writing a part of a bike tour guidebook a tour operator became aware of me. The following season I was guiding his clients through Ireland. A few years later I founded my own company. The amount of clients grew slowly but steadily.


In 2001 I moved to Tasmania permanently. At that time nobody was offering proper bike tours here. I saw the potential, Tourism Tasmania did not ("we cannot support you, it is not worth it"). So I did their job and promoted bike riding in Tasmania. After half a dozen disappointing years with huge losses it finally took off.


Since then the business has grown, we now own a fleet of 125 rental bikes in 2 locations at the opposite side of the world. However, I deliberately kept he number of clients to a level where I do not need any employees. That decision was made after some bad experiences with seasonal tour guides. To further bring down the running cost we do neither have a fleshy website nor expensive brochures. Our tourbus does not need any repayments. This concept of low fixed cost has proven to be very effective. Our clients are happy as we do forward savings to them, times of low business are much easier to overcome and we never were in any financial trouble and always paid bills immediately. Even more important: we will be able to survive the Corona crises without any loans.


Green Island Tours Tasmania is still family run, independent and locally based.
Our offerings have changed over time, but our concept has not: personal attention to every guest, proper advise, good accommodation and a fair price are more important for us then a quick turn around and / or high profit. I am still flying to Ireland every Australian winter to look after my clients personally. This all is a lot of work and results in a low hourly wage rate. A competitor from Hobart gave up a few years ago for that reason. But I like what I am doing and our clients do benefit from my passion.


As the demand for supported group tours has declined we do not offer public departures dates anymore. However, we are still conducting supported tours for groups of any size.


We put a lot of effort , time and money we spend to keep our rental bikes maintained. Our clients are often surprised that our bikes do work better then expected - despite the low rental price. Infact, we have often been blamed by colleagues our rental prices were too low! But we are happy with what we are getting - anything much more would be a rip-off, what we so not do with our clients.


So, if you have any desire to see this beautiful island just contact me that I can make your dream tour a reality.
I am looking forward to your enquiry!

Manfred Kempeneer